---
3 Reasons to Travel to St. Augustine in the Fall
Posted On Tuesday, August 9, 2022
---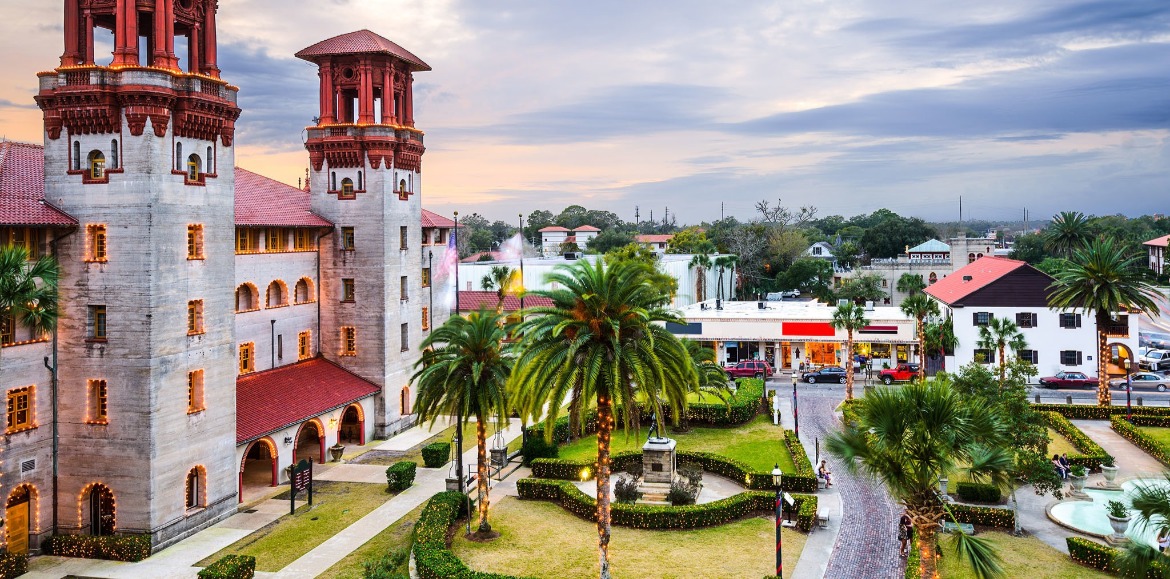 With over 40 miles of pristine beaches along the Atlantic Ocean and countless attractions to experience, St. Augustine has always been a perfect summer destination. Florida is called the Sunshine State for a reason, and our visitors and residents alike take advantage of the warmth by lounging on the beach or exploring the natural beauty of St. Augustine.
Even though the season has begun to wind down, there are some great advantages of coming to the beach in the Fall. Now is the time to plan that last-minute getaway before school starts, or if there has been a delay in start dates or virtual schooling has been implemented, consider relaxing and working with an oceanfront view from your living room.
Rates Decrease Mid-August
Since the high occupancy season typically ends in mid-August annually, visitors can save big when it comes to planning a week-long vacation. The fall season contains the lowest rates throughout the year, and if you finally have an opportunity to gather your family together to share a vacation rental condo, splitting the cost will be a breeze. Lower demand also means handpicking from our incredible list of quality vacation rentals and selecting the one that is perfect for your needs.
Less Crowds
Due to work and school, some people do not have the option to travel during the fall months or visit the beach less often. Choose the best location on the beach to set up your towels and chairs, tour a distillery or historical attraction without a long wait, and dine in style at an award-winning restaurant while social distancing. Enjoy community amenities, like tennis courts and swimming pools, without large crowds of people.
Cooler Nights
One of the best parts about exploring St. Augustine is discovering its rich night life. Once the temperatures start to drop in the evenings, strolling through the cobbled streets of the Historic District is as enjoyable as it is beautiful. Take a pub crawl or dance the night away while listening to local musicians.
"Fall" in Love with St. Augustine, Florida
Take advantage of the lowest rates of the year and plan your beach escape to the Nation's Oldest City. Contact us today and let Coastal Realty Vacation Rentals guide you to the vacation home of your dreams.
Comment on this post!