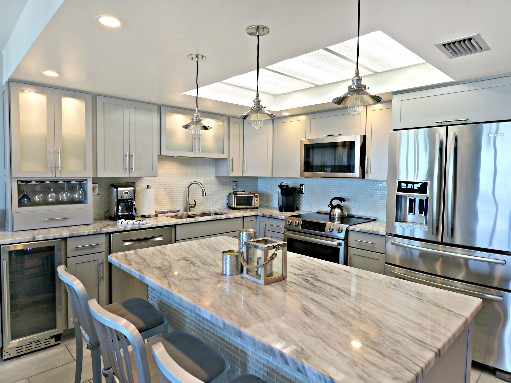 Quality Rental Properties = Quality Experience
Travelers, both new and repeat, who come to vacation in St. Augustine, FL are seeking to enhance their vacation with memorable experiences. What better way to allow that than by staying in an updated, renovated rental condo with access to excellent community amenities! We know that every rental property we manage must be equipped with basic necessities, such as linens and internet access. However, the rental properties that continue to rent again and again all have one thing in common: they have been updated with a modern look with new appliances, counter tops/cabinetry, and new flooring by their owners.


                           Rewarding Our Owners
Our vacation rental owners in St. Augustine ensure that their guests will be provided with a quality experience when they invest into their rental property. We designate these rentals as "premier" and give them their own featured category on our rental website. These owners also have the advantage of advertising a slightly higher rental rate because of the interior work done, while still being competitive and affordable with other vacation rentals in St. Augustine.
With Coastal Realty's hands-on management approach, combined with rental properties that keep the traveler's needs in mind, we ensure that our rental guests will have wonderful experiences in St. Augustine Beach for years to come!