---
5 Favorite Downtown St. Augustine Restaurants
Posted On Friday, January 10, 2020
---
TOP 5 DOWNTOWN ST. AUGUSTINE RESTAURANTS

Discover Our Favorite Historic District Dining Experiences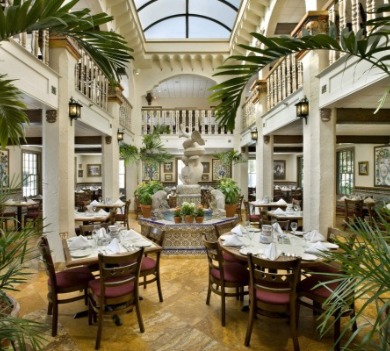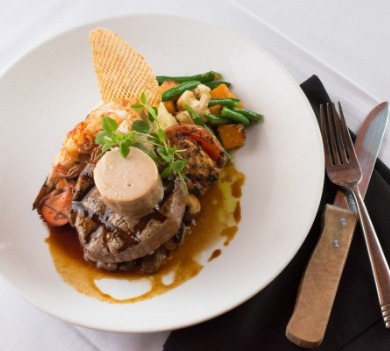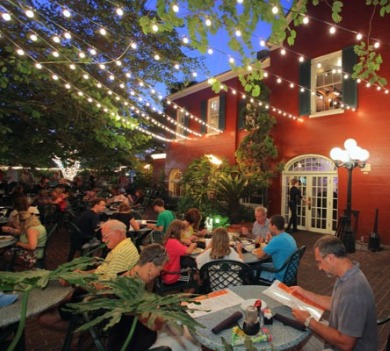 After a leisurely day of strolling through the St. Augustine Historic District enjoying the gorgeous Spanish architecture, learning about the Nation's Oldest City, and feeling the breeze from the Bayfront, there is no better way to finish the day by indulging in a gourmet meal from an incredible restaurant. Whether it be a intimate romantic table for two in a candle lit room, a family gathering seated outside underneath brilliant white lights, or a group of friends sharing a pitcher of sangria, the restaurants on this list will offer a one of a kind dining experience that will leave your belly full and your St. Augustine vacation even more memorable. Reservations are a must to experience these delicious dishes.
Collage Restaurant
60 Hypolita Street, St. Augustine, FL - (904) 829-0055
This intimate, fine dining restaurant offers continental cuisine with impeccable service. Ranked one of the top restaurants on Trip Advisor & Open Table, guests enjoy tender steaks, freshly caught seafood, daily chef's specials, and an extensive wine list. Be sure to inform the hostess while making your reservation if you're celebrating a birthday or an anniversary, and you may get a surprise sweet treat!
Columbia Restaurant
98 St George Street, St. Augustine, FL - (904) 824-3341
One of the most popular St. Augustine restaurants, Columbia Restaurant was originally established in 1905 in Ybor City, Tampa. Experience traditional Cuban cuisine in a gorgeous setting, surrounded by foliage and fountains in bright sun rooms. Columbia has one of the best salads, the appropriately named 1905 Salad, that is loaded with iceberg lettuce, beefsteak tomatoes, Swiss cheese, green olives, a choice of ham, turkey, or shrimp, all covered in a delicious vinaigrette that you can buy after your meal in the restaurant gift shop. Don't skip getting a glass or pitcher of the homemade sangria!
Harry's Seafood Bar & Grill
46 Avenida Menendez, St. Augustine, FL - (904) 824-7765
Bring a touch of Louisiana Cajun into your St. Augustine visit by visiting Harry's. Located directly across from the Bayfront, everyone in your family will enjoy an expertly prepared meal with fantastic flavor. With traditional options such as jambalaya and shrimp-n-grits, along with steaks and fresh local seafood options, this unique restaurant will quickly become a favorite. Outdoor seating is available year round, but the best time to plan your visit is during Nights of Lights.
Michael's
25 Cuna St, St. Augustine, FL - (904) 810-2400
Escape the crowds and dine at this hidden gem off of Cuna Street in the Historic District. Winner of numerous awards, including Best of St. Augustine, Michael's is a must-try for lovers of steak, exquisite flavors, and wine connoisseurs. Select the tranquil outdoor garden for your elegant dining experience and choose one of the many USDA Prime beef options on the menu.
Preserved Restaurant
102 Bridge St, St. Augustine, FL - (904) 679-4940
Enjoy an authentic Southern supper at this award-winning restaurant. Preserved has been featured in numerous publications, including Southern Living, as one of the best restaurants in the South. Choose from tender meats, fresh locally sourced seafood, and vegetarian options. Elevate your dining experience by selecting a covered veranda table or one in the quiet outdoor patio.
St. Augustine is known for its unique restaurants, as well as its pristine beaches. Reserve your next St. Augustine Beach vacation and start your mornings on the Atlantic Ocean and end them by expanding your culinary palette.
Comment on this post!