Coastal Realty & Property Management features a cohesive team of professionals, specially trained to help you find the perfect vacation spot or long-term rental. We also have real estate agents on site when you decide to make St Augustine your permanent home.

Our staff consists of 13 full time certified community association managers who oversee approximately 30 condo and homeowner associations, and 9 rental coordinators who manage an inventory of more than 500 rental units. We also have two licensed Directors, one for Association Services, the other for Rental Services, an administrative assistant, certified public accountant and assistant, plus a housekeeping and maintenance staff who help to keep our communities in top shape.
Coastal Realty also has a full-time staff that oversees a timeshare community, with 53 units in the St Augustine Beach and Tennis Resort. For more information about timeshare ownership, please visit staugtimeshare.com.
Learn more about our awesome team of professionals: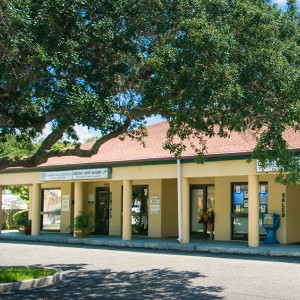 Coastal Cares
Because we are so ingrained in our community, we are always helping out and taking part in local events and supporting local causes. It's our greatest joy to give back to the community whenever possible. Our support varies between donations, sponsorships, volunteering, and fundraising assistance.
Some of our past philanthropies include the Pink up the Pace 5K walk/run for breast cancer awareness, beach cleanups, and food drives for the Betty Griffin House which provides assistance to domestic abuse victims.
Coastal Realty has also made donations to Big Brothers and Big Sisters, EPIC Community Services, SAFE Pet Rescue, Paul Anderson Youth Home, Boy Scouts of America, Pedro Menendez High School boosters, and Eastman Environmental to help endangered sea turtles.
We also played a big part during St Augustine's 450th birthday party by sponsoring the KidsZone and Family Oasis. During the celebration, our staff handed out about 5,000 goody bags and gave away exciting prizes to some lucky winners, including week long vacations, in addition to offering face painting, archaeological explorations, coloring, and a dog watering hole.