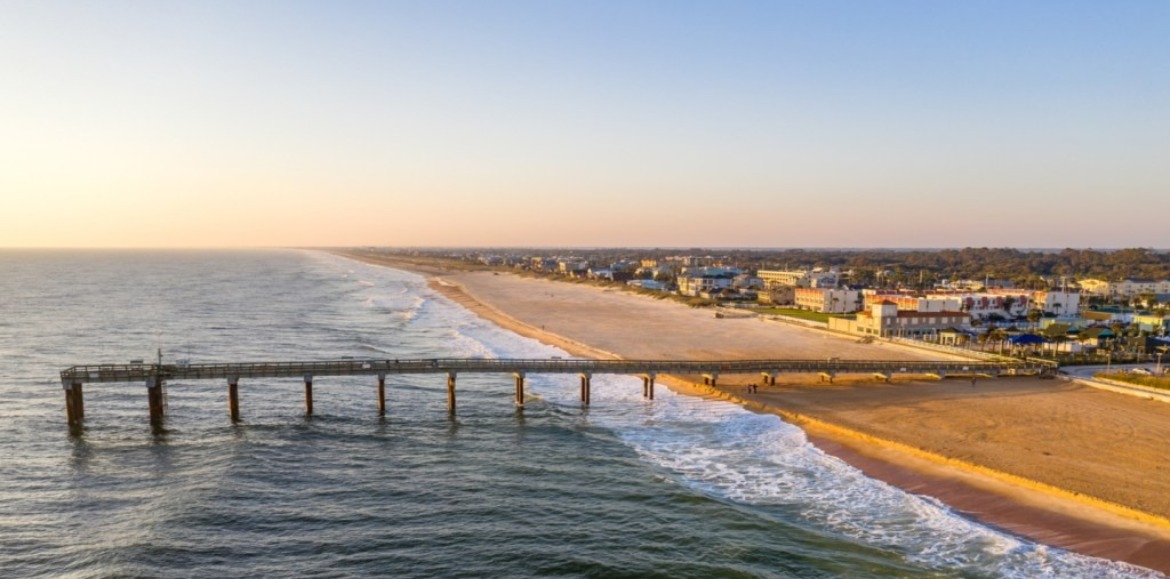 COVID-19 Rental Policies, Local Impact, and Disclaimers
Coastal Realty Vacation Rentals has been committed to providing the best customer service in our industry for over 27 years. During these uncertain times, we are following government regulations and guidelines as reported by the World Health Organization and Center for Disease Control. As information is received, we will be continuing to update this page for your reference.
Updated September 29, 2020
St. Johns County has been APPROVED for Short Term Vacation Rentals!
St. Johns County has provided us with a Plan for Opening Short Term Vacation Rentals, which must be adhered to by all vacation rental companies in St. Augustine. To view the plan in its entirety, please click here. Please note that we DO NOT know the time frame for how long this plan will be enforced as it will be subject to future State Executive Orders and County Ordinances.
Reservations must "maintain adequate time" between a guest departure and a guest arrival to allow for effective cleaning and disinfecting of the rental unit. In order to adhere to this policy, some of our reservations will require 24 hours between guest stays. If you have previously reserved a reservation that is a "back-to-back" with another guest arrival or departure, you may be subject to leaving a day earlier than expected. Our rental managers will be in contact with you should your reservation require this or you can contact them directly for further information.
The State of Florida has reopened and is in Phase 3. All establishments must observe CDC social distancing requirements. The City of St. Augustine Beach is mandating all people inside businesses where social distancing is not possible to wear masks. The City of St. Augustine (Historic District) strongly encourages the use of face coverings.
Restaurants, retail stores, and bars can operate at 100% capacity.

St. Johns County beaches are OPEN.

State parks are open.

Barber shops and hair salons are open.

Fitness centers and gyms can operate at 100% capacity.

Entertainment venues, such as movie theaters and concert halls, are open.

Nights of Lights will take place from November 14, 2020-January 31, 2021. The traditional lighting ceremony and free shuttle services provided by the City have been canceled.

Rhythm & Ribs Festival has been rescheduled for November 2020.
Our company has taken a very flexible approach to our normal cancellation policy. We understand the impact that this pandemic has had on everyone and we continue to work with our rental owners and guests through this difficult time. We also know that our online travel agency partners that we work with, including Airbnb & Vrbo, have also adopted more flexible policies, and we are adhering to those.

For reservations made prior to March 13, 2020: Guests have the option to reschedule their reservation to a future date OR receive a full refund of the amount paid, minus the cost of our nominal reservation fee (ranges from $30-$70, depending upon the property).
2021 Snowbirds: Notifications of cancellation needs to be made no later than 3 months prior to arrival. If a snowbird reservation was made prior to March 13, 2020, the guest has the option to cancel with a full refund (minus the reservation fee) or to reschedule their reservation to 2022 in the same property. If a guest chooses to reschedule their reservation to 2022, that reservation falls under the normal cancellation policy. If a new reservation is made for the 2021 snowbird season and a previous guest has already rescheduled a 2021 reservation to 2022, the original guest has first right of refusal for that property for the 2022 snowbird season.
For reservations made on or after March 13, 2020: Guests have the option to reschedule their reservation to a future date. These reservations, as well as any new reservations made, will be subject to our normal cancellation policy.
Housekeeping has always been an integral aspect of our business, and we have ensured that our housekeepers are continuing with the same high standards that we have always required of them. We have put additional sanitizing and disinfecting measures in place across all of our properties, as required by the CDC.
We understand the uncertainty facing everyone as we navigate through this time together. If you should have any questions or concerns, please Contact Us and we will be more than happy to help you. Please continue to stay informed. We have included a few websites that are the best resources for the current state of affairs.
Centers for Disease Control
World Health Organization
Florida Department of Health
St. Johns County COVID-19 Updates
Coastal Realty's goal is to protect its team members, partnering owners, vendors, and guests in all aspects of our business. We sincerely hope that everyone remains safe and healthy during this time, and we look forward to seeing you all again in St. Augustine Beach!