---
The Definitive Guide to Celebrating America's Independence in St. Augustine
Posted On Friday, April 17, 2020
---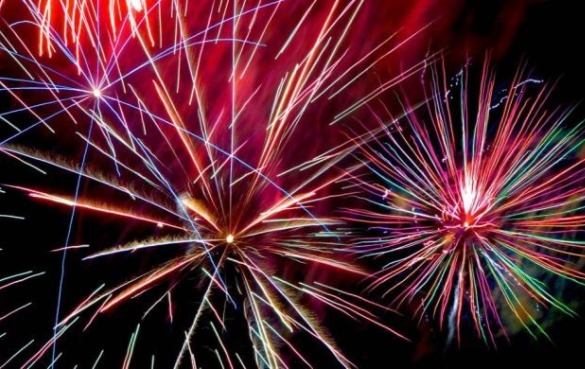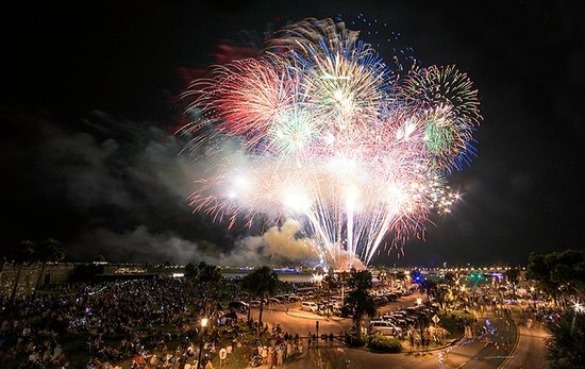 The Definitive Guide to Celebrating America's Independence in St. Augustine

*July 4th, 2020 Fireworks Event has been canceled, but may be rescheduled for a later date.*
With the signing of the Declaration of Independence on July 4, 1776, the United States of America was reborn as a new nation. What better way to celebrate the Nation's Birthday than in the Nation's Oldest City, St. Augustine, FL!
Guests and residents alike flock to the Historic District along the Bayfront every July 4th to witness a spectacular fireworks display, which typically takes place at 9:30pm. With so many people planning to attend this exciting event, plan on spending the entire day downtown, which will be one you'll never forget.
Start your day by arriving early at the Historic Parking Garage off of Castillo Drive, or if you've purchased an Old Town Trolley ticket, park in one of their lots or take the beach shuttle off of Anastasia Island. Make sure to bring some lightweight lawn chairs or a large blanket to sit on for the fireworks show later on that evening. Stroll along the avenues of St. George Street, browsing through the unique gift shops while being surrounded by Spanish architecture. Take a museum tour of Flagler College, the Lightner Museum, or if you have kids with you, Ripley's Believe It or Not or the Pirate & Treasure Museum. Grab lunch at one of several cafes. Our personal favorites are Columbia, known for their delicious 1905 salad, and Athena's Greek Restaurant.
Around 6pm in the Plaza de la Constitution, set up your chairs and blanket and listen to local musicians play various original and cover songs. For dinner, take out from one of the bayfront restaurants along San Marco Ave, such as Harry's Seafood Bar & Grill or Meehan's Irish Pub so that your family can have a picnic on the grassy lawn of the Castillo de San Marcos. The lawn is the perfect spot to watch the fireworks display over the water. Once it is perfectly dark at 9:30pm, the fireworks begin with patriotic music playing in the backdrop.
Plan Your Summer Holiday Vacation on St. Augustine Beach
Discover the best of St. Augustine while staying in one of our ocean side condos. Contact us today to experience amazing July 4th events!
Comment on this post!